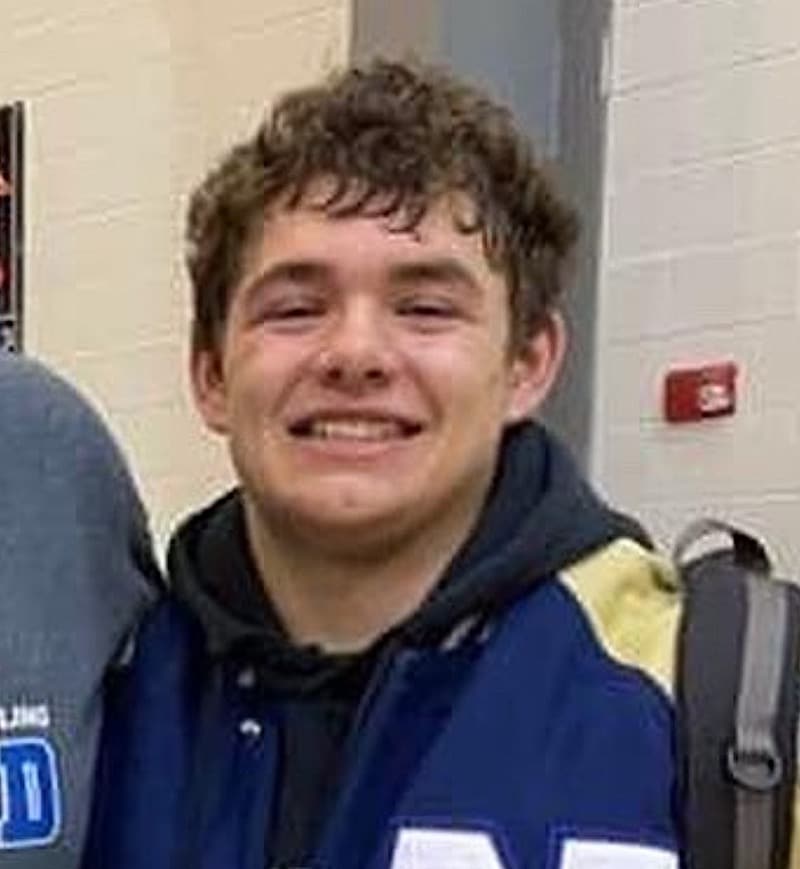 Last season, Blake Johnson placed 3rd at 182-pounds, finishing the season with a record of 28-10. Now a senior, Johnson is looking forward to finishing the season strong and working his way back to the state tournament as a senior. 
VYPE: When did you get your start in the sport of wrestling?
Johnson: I started wrestling at 4 years old.
VYPE: Some have a love/hate relationship with the sport. What do you love most about it and is there anything you dislike about wrestling?
Johnson: I love all of the memories and friendships I have made. I dislike all of the weight cuts I've had to do.
VYPE: Why do those who know wrestling say, "wrestlers have a different mentality," when referring to competing on the mat?
Johnson: In wrestling, as in tournaments, it is a one-on-one sport where you can't really blame a teammate or your team. It's all on you and there's no excuses that you can make. You either put in the work to succeed or you don't.
VYPE: Do you play any other sports?
Johnson: I do not play any other sports.
VYPE: Who has been a big influence in your life?
Johnson: My biggest influence is probably my dad.
VYPE: What is your favorite subject in school, and do you have a favorite teacher?
Johnson: I'd have to say that my favorite subject in school is science, and my favorite teacher is my leadership teacher, Mrs. Davis.
VYPE: Do you have a go-to meal or favorite place to eat?
Johnson: My go-to meal is the chicken and rice my dad makes for our meal preps, but my favorite place to eat is probably Buffalo Wild Wings.
VYPE: How is your senior season going?
Johnson: This season has been a lot more progressive than the past and I'm finally starting to chain wrestle and make things click better than ever. This has come from wrestling some of our lighter guys, mainly Max Rinehart, because he's a really good scrambler and he gives me good looks, as well as our 215-pounder, Randy Nix.
VYPE: What are your plans after you graduate? Johnson: After high school, I plan on continuing my wrestling career in college and pursuing a degree in zoology or zoo sciences.